Sheikh Jassim bin Hamad Al Thani will submit a new offer to Manchester United on Friday or at the weekend.
The deadline for the second bid was on Wednesday at 21:00 but Sheikh Jassim's representative asked for an extension on Tuesday and has been given more time.
Sky Sports News says the bid remains on track and nothing has changed. Sir Jim Ratcliffe and INEOS submitted their revised bid on Thursday night.
US hedge fund Elliott Management made an offer before the deadline to buy a minority stake in the club.
Elliott Management also offered financing to other parties interested in investing in United and that offer is still ongoing.
Is £4.5bn enough for the Glazers to sell?
Sky Sports News' Kaveh Solhekol explains what Elliot Management's American minority bid means for Manchester United and the Glazers

Sky Sports News chief reporter Kaveh Solhekol:
"There was a deadline yesterday [Wednesday] from 21:00, and we understand that Ratcliffe's team got in touch with Raine to ask a little more time, and the offer has been signed today.
"Now we are just waiting to hear if the Qataris have put in an offer as well. We know Ratcliffe has the funds – not all of it will be his own money – to be able to buy Man Utd.
"How much is the offer worth? The information I have is that the first round of offers is a world record offer, over £3.75bn, and potentially around £4.5bn. This is an amazing amount of money, but it may not be enough. for Glazer to sell."
Sky Sports News understand that the Glazer family wants to sell the club.
Here's what happened on Tuesday night's dramatic take on the extraordinary development of Man Utd's sale:
9 pm: The deadline for the second offer is over, with Elliott Management having submitted an offer for a minority stake.
9.10pm: The Qataris claim to have made a new world record deal, good, without debt.
9.45pm: Raine Group, the company handling the sale of Man Utd, said it had not received an offer from Sheikh Jassim or Sir Jim Ratcliffe's INEOS. Qatari first asked for an extension, then INEOS. Both extensions are granted.
10.25: Raine Group said it had received "numerous proposals" to buy United before the deadline but none from the Qataris or Ratcliffe.
10.35: Sky Sports News told me the Glazers wanted to sell United.
10.45pm: Qatar said it did not submit an offer because it was offered an extension that was given to other parties and Sheikh Jassim decided to take it.
10.50: Sources involved indicated Sheikh Jassim's offer was ready and did not require extra time.
The Glazer family have yet to reveal how much they want for United, although the most senior people involved are not aware of the asking price.
It is understood up to eight bids were sent to Raine on Wednesday, but not all bought United outright.
The Qataris are confident they will have the best deal for their club, fans and community.
Sheikh Jassim and Ratcliffe are the main contenders but neither is currently favourite, with the top bid of the first round valuing the club at around £4.5bn – less than the £6bn reported by the Glazer family.
Sir Jim Ratcliffe arrived at Old Trafford on Saturday as talks continue over a potential Manchester United takeover

Raine Group and Glazers will take about a week to evaluate the new offer, although there is no new deadline for Sheikh Jassim to make a new offer.
Sheikh Jassim's bid team called Raine on Tuesday and asked for more time. Sir Jim Ratcliffe's bid team called Raine on Wednesday and asked for more time. Both requests were granted without a new time limit.
After bids are evaluated, one bidder may be awarded exclusivity, although it is more likely that there will be another round of bids with a smaller pool of bidders.
How Ratcliffe and the Qataris made the field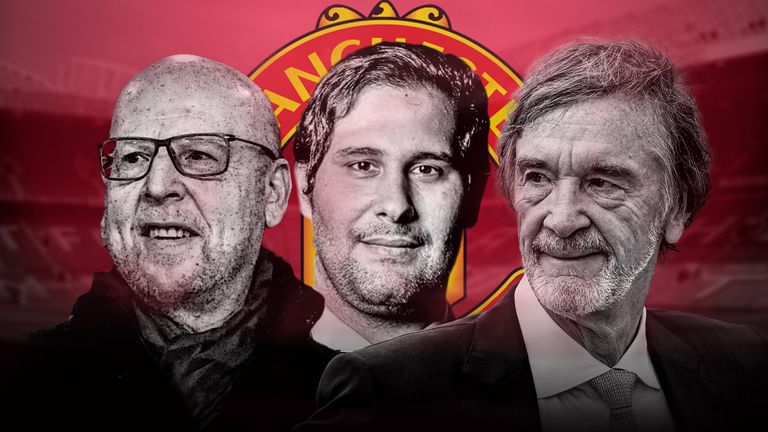 Ratcliffe and the INEOS delegation have been described as impressive and sophisticated in their approach, having visited the club for six hours last Friday.
Ratcliffe said he would not pay a "stupid" price for United, but his interest in the club was "purely to win", calling the club a "community asset".
It was previously understood that the Qatari bidders had decided not to pay the club's chances, but that attitude has softened in recent times, coinciding with the delegation's visit to Old Trafford.
After the second round bidding deadline for Manchester United, Sky Sports' Kaveh Solhekol provides the latest update.

The Qatari delegation traveled to Manchester from London by train and received a warm welcome. Talks went on for 10 hours – longer than expected.
Sheikh Jassim and members of his team have been to Old Trafford as fans before and the focus of this visit is to gain perspective on what can be done in terms of capital investment in infrastructure, youth development and the women's team.
Any bid in excess of £3.75bn would eclipse the world record fee for a sports club when the Denver Broncos were sold last summer.
Washington Commanders are also for sale and are expected to change hands more than that.
Zilliacus: Funding Man Utd bid not a big hurdle
Finnish businessman Thomas Zilliacus has revealed what he wants to do with Manchester United if his offer to become an investor is accepted

Finnish businessman Thomas Zilliacus has revealed what he wants to do with Manchester United if his offer to become an investor is accepted.
"We have the finances," he told Sky Sports. "The Glazers know the world is not awash with money, but there is enough in the hands of people looking for interesting and productive opportunities.
"I think this could be one of them. To finance the offer, frankly I don't see it being a big hurdle.
"I have read that there are five other bidders for the club. We would be happy to talk to other bidders to join one or more if they feel the same way as the fans."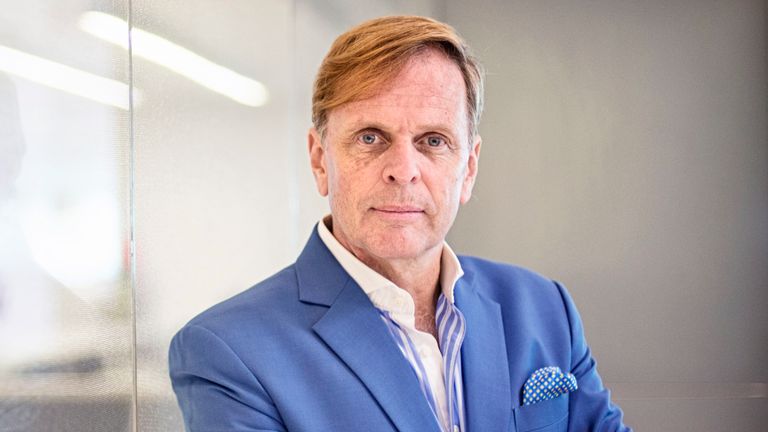 Zilliacus has announced the offer based on buying half of the club, allowing fans to buy the other 50 percent.
He is the founder and chairman of social media company novaM Group and said he submitted the offer through his parent company XXI Century Capital.
"Any sports club ultimately has to be the fans," added Zilliacus. "The current development, where sheikhs and billionaire oligarchs take over clubs and control them as private playgrounds is not a healthy trend.
"The current market value of the club is just under $3.9bn. It means that if every fan of the club will participate in the purchase of the club, the total amount of each fan will be less than $6. My offer is built on equality with the fans.
"My group will finance half of the amount needed to take over the club, and will ask the fans, through a new company set up for this specific purpose, to participate in the other half. If every fan joins, it means less than $3 per fan. Each Joining fans will have access to an app that fans, from anywhere in the world, can use to participate and vote when deciding on football matters related to the club.
"No decision will be made that is not supported by the majority of fans.
He added: "Manchester United must not only be the best football club in the world, but also the best club in the world to stop abuse, racism and hate speech on social media and on the playing field.
"If we are successful in our bid, we will ensure that Manchester United, the best football club in the world, will operate on the basis of respect, equality, dignity, diversity, racial harmony and democracy, and with a global fan base that includes and engages all decision."